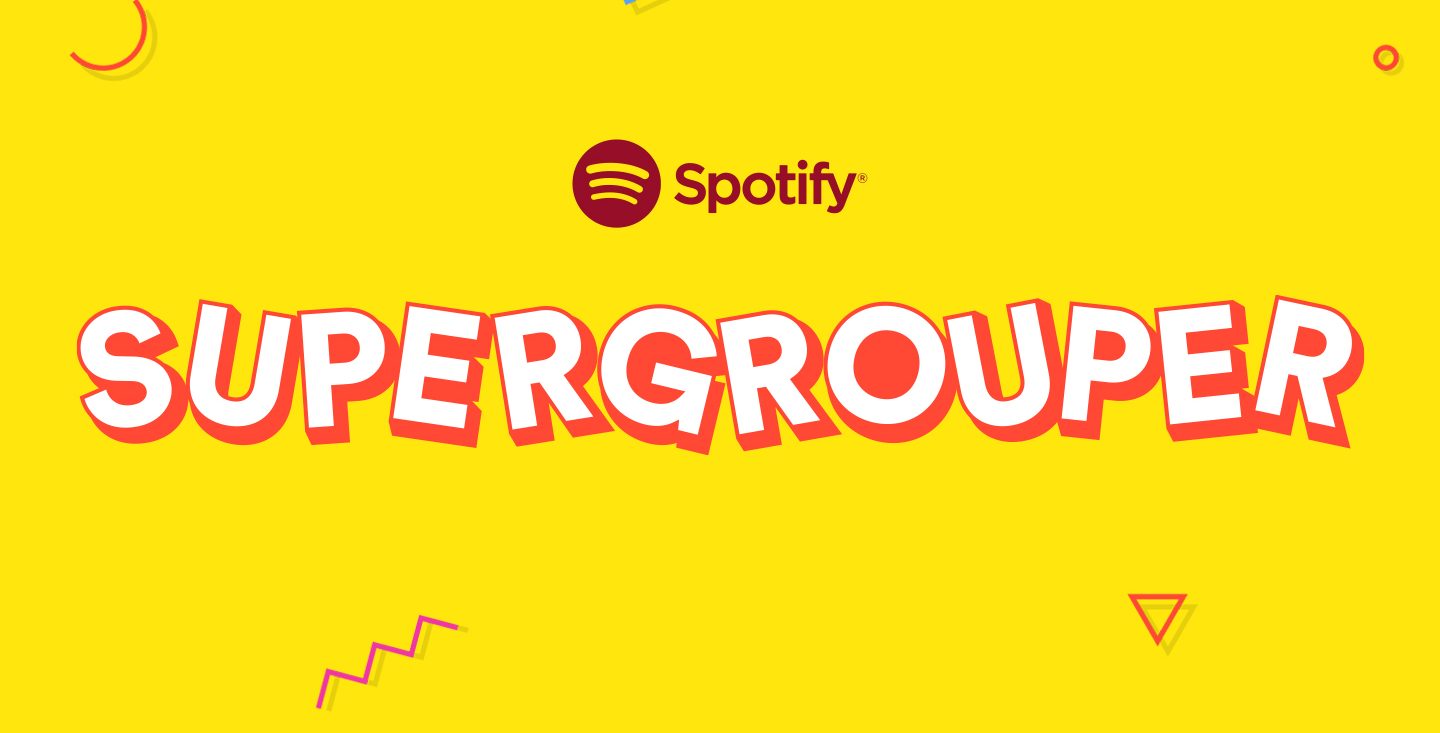 Spotify Supergrouper Lets Fans Mix and Match Their Favorite Artists Into the Band of Their Dreams
For a long time now, fans have been surprised by collaborations between their favorite artists onstage and in the recording booth. As Spotify mentions… Do you remember when Gorillaz and Madonna performed together at the Grammys? How about when Aerosmith and Run-D.M.C. came together for "Walk This Way?" The possibilities are endless for these creative partnerships—and fans have plenty of dream groupings of their own. Enter Supergrouper, a Spotify in-app experience that invites music fans in the U.S., U.K., Australia, New Zealand, and the Philippines to create and share their ultimate all-star assemblies of artists.
Notice your current playlists and liked songs on Spotify; you'll probably see that the artists you listen to don't fit into one genre or era; perhaps you can imagine, say, Luke Combs performing side by side with Khalid and Florence + The Machine. 

Perhaps they come from different parts of the world, maybe some have passed on, or maybe they just haven't had a reason to come together—yet. Supergrouper gives you the power to bring together your "dream band" of artists and share your creative combinations with friends and fellow fans. Here's how: 
First and foremost, make sure your Spotify app is up-to-date.
Visit https://spotify.com/supergrouper on your mobile device.
Choose your artists: Select the artists you'd like in your dream band. You'll also get to select their roles, whether "The Lead," "The Lyricist," "The Hypeman," and more. If you're stuck, you can let Spotify randomize artists for you based on your listening habits.
Add a name: Take your personalization one step further and give your super group a special name.
Share and listen: Supergrouper will create a personalized playlist for you that features music from all of your super group artists. Plus, you'll receive a custom card to share with friends and followers on social media.
Keep in mind, there's no guarantee your favorite artists will get together onstage or in the studio, but Supergrouper lets you do the next-best thing. Spotify says
What are you waiting for? Put your music director hat on and head to spotify.com/supergrouper to start creating the world's next music super group.
KinerkTube says "This is an awesome way to show your support and have these dream group playlists to showcase on your Spotify account. To leverage this even further, remember you can easily add your Spotify URL link or a link to any song, album, and playlist to show the embedded player. On KinerkTube you can add your Spotify including dozens of other compatible streaming sites right on your page, your events, your social walls, inside a chat, and on the opportunity highway. Gain more streams and maximize your royalty goals by leveraging your content in a beautiful one-stop shop page for Discovery, also excellent for your SEO presence across search engines. Let's Go. Get started with KinerkTube today!