Where can I get Shopify API Password?
Here's how you can find your Shopify API key and password from the admin. Example images and video via LitExtension (shopping cart migration service) and this same example can be used for copying your Shopify API key and password but into your KinerkTube page's Merch tab as explained below in step 4 and in this YouTube video; use this same method and copy and paste in your KinerkTube page to activate and showcase your store/merch via Shopify API.
1. Log in to your Shopify admin panel, go to Apps Menu. Then, scroll down the page and click the Manage private apps link.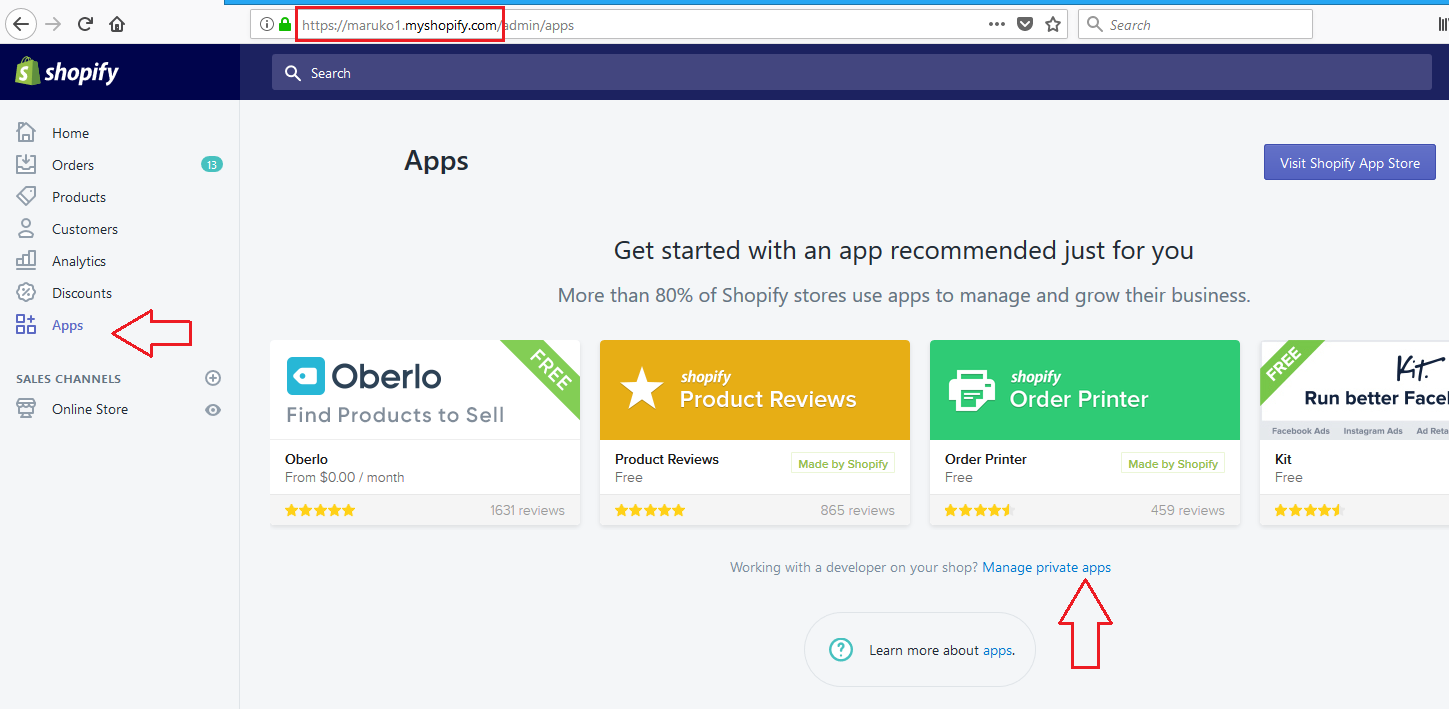 2. On the next page, enter your Private app name and Contact email. Click "Review disabled Admin API Permissions" and change all Permissions to "Read and Write".
Then scroll to the bottom, in the the Storefront API area, uncheck this option: Allow this app to access data from your storefront.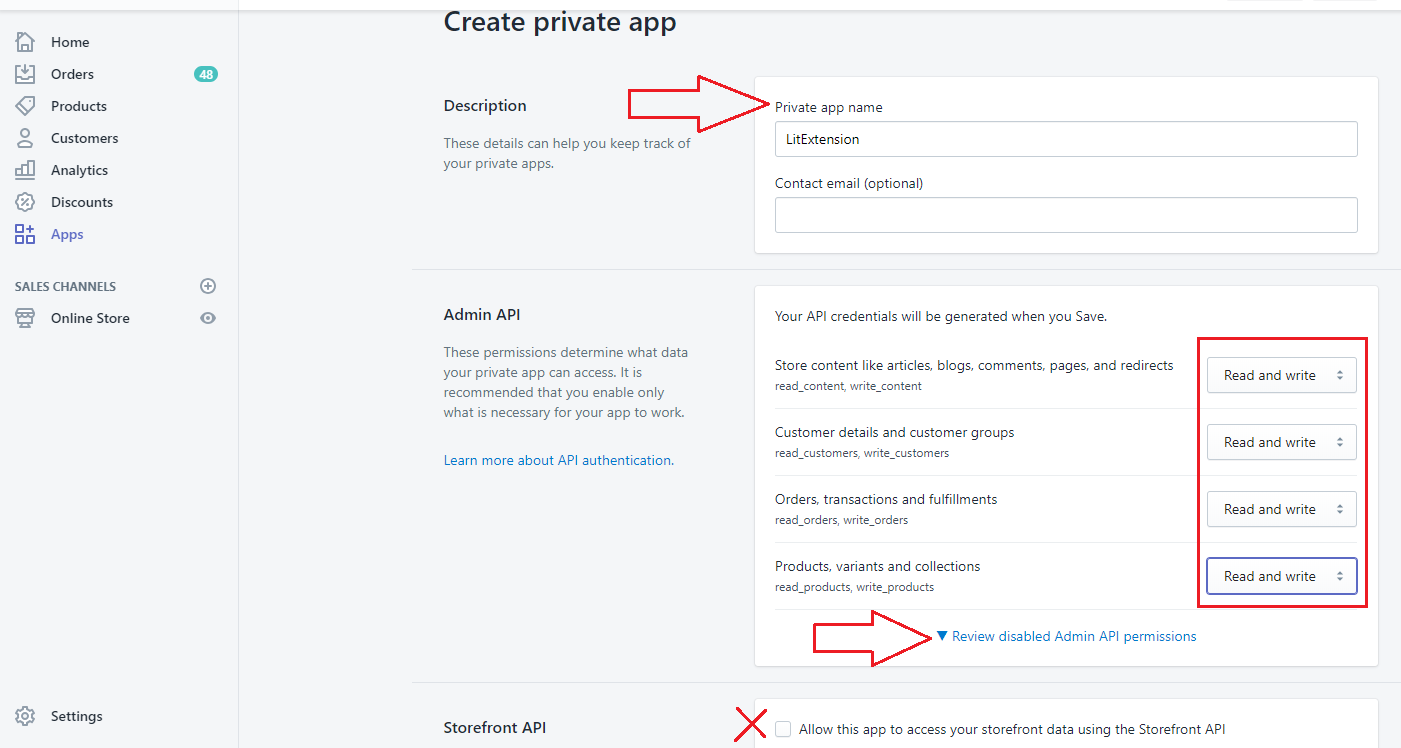 3. Click Save App, at the Admin API area you will see API Key and Password.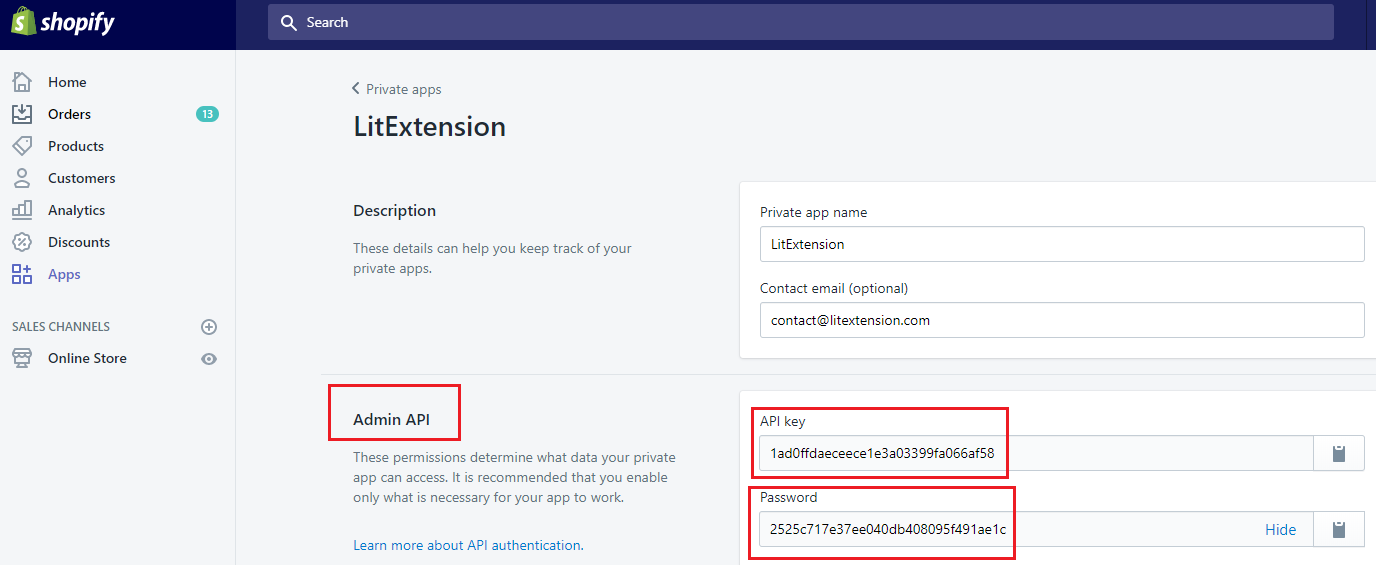 4. Your KinerkTube page's Merch tab for Shopify integration needs the first two pieces from API information – the API Key and API Password.