CONNECT WITH THE MUSIC PEOPLE
"It's not always what we know, but who we know"
KinerkTube.com Founder
KinerkTube.com is proud to be a desired platform of choice when it comes to connecting with members of the music community to enhance your personal and professional goals. KinerkTube.com has provided the world the "Underground Music Maps" first original directory, review site, and social network online for this specific industry of people and their businesses/services. You can search the map around your GPS location or by using the search engine designed to give you geographical results. This enables members to streamline what they are looking for in business, relationships and/or collaborative purposes (Ex: like music projects etc.) The map is full of music and business pages created by Artist and/or Business members of our community. The pages provide an array of music media content beautifully displayed by members when they create them for the map. Members have the ability to leave these beautiful map pages five (5) star reviews and can contact the owner of that page for any inquires of need.
KinerkTube.com members can connect even further with all members in the KinerkTube community, which include many diverse vibrant people exposing all kinds of underground music talent, business, services, support and fan love. There are many ways to connect to the industry of people. Everything from Booking forums, Opportunity submissions, Direct messaging, Instant Chatting (IC), Posting, Sharing, Shout Outs and more. The sky's the limit. :)
What is a Shout-Out? ... Our "Shout-Out" feature is a true and unique way to show public support of one's content. Each member including Fans can have their own profile and activity lane wall. On these activity walls, connected friend members can post, like, comment, reply, share, and even "SHOUT-OUT" to show ultimate support. Read about the details of how KinerkTube helps connect people including more on Shout-Outs below.. The connecting is unlimited. :)
Ratings & Reviews, Shares, Shout-Out(s), & Instant Chatting
Ratings & Reviews on profiles, pages, and events are extremely important for members when seeking quality people, services, events, products, talents and/or skills they desire. Reviews are verified by membership identification or email confirmations to make it as real as possible. At anytime a member can hide their reviews on their profile, pages, and events by updating them in the editing section of that page also found through their dashboard. Reviews can only be edited or deleted within 30 days of the published review date. Reviews are not meant to be deleted after 30 days, however under the rare circumstance it can only be deleted by contacting the Kinerk Team to consult a Terms of Use or Privacy Policy violations of a specific rating or review. This helps keep the quality of ratings and reviews clean and constructive. All members have the ability to leave a follow up comment if their new experience justifies a new rating or review. The subsequent rating or review will be placed on top of the first rating or review. Please Note: Only admins and manager roles can reply to ratings/reviews but any member or visitor of the platform can leave them and member's can react to owner/manager responses. Happy Reviewing!
Shares is a way for members to re-post content from our platform to other social places. As of now Profiles, Pages, and Events as well as the content inside these pages (Videos, Music, Radio/Podcast, Campaigns, Phots etc.) can be shared to dozens of social sites including member's KinerkTube walls (My Street, Activity Lane, Community Lane, etc.). Social posts on KinerkTube can be shared inside our platform to a member's own wall or to a connected friends wall. Each share icon next to content contains a number count of actual members. KinerkTube members must be signed in to share to their KinerkTube walls. Sharing is caring. Happy Sharing!
Shout-Out(s) is a new and innovative way for members to permanently and publicly share/support social post content and other member's Profiles, Pages as well as their Events without the ability to take it back (Shout-Outs are public and permanent). A "Shout-Out" is the "bullhorn icon" (button icon) and can be clicked by members to access share options of social media sites as well as their own walls on KinerkTube (My Street, Activity Lane, Community Lane etc.) or Friends' walls. A Shout-Out count will be shown next to the bullhorn (button icon) which includes a public display of the members who did the Shout-Out. Remember, members can not shout-out their own Posts, Profile, Page(s), or Event(s). This means if a member's content has a high number of shout-outs then it would show lots of real individual supporters (Community Members) who shared their content to publicly display that on their own KinerkTube profiles under their Shout-Out section. It shows lots of respect and love of the person, music, and/or service when a member takes time to give a shout-out to another member's content. Any shared or shout-out shared posts to their own KinerkTube wall (My Street) will also show up on their Activity Lane wall with the original post showing the total Shout-Outs. On their Activity Lane wall members can see the posts of their connected friends they follow hence the "Shout-Out" (Share) feature in the post options along with the thumbs up "Like" button and the regular "Share" button. Of course the regular share button can be used anytime on permitted posts but to give a "Shout-Out" share is something unique and awesome to do for another member on KinerkTube.com Underground Music Maps. What a great way to connect and show support wouldn't you say? Share the love and public permanent support by giving Shout-Outs on KinerkTube.com today!
Instant Chatting (IC) also known as IC, is a kind of online chat on KinerkTube. It is an exchange of chat messages in real time between two or more people and a way for members to privately (encrypted IC) communicate to other members instantly. With privacy as a priority, we have enabled our own custom encrypted chatting experience as well as all the bells and whistles of control and privacy. Unlike our direct message forums we built, Instant Chatting is where the magic of connection can take place with new fans & friends, music collabs, business contacts and more. Like the founder always says, It's not always what we know but who we know. We built an innovative way to share content inside of chat that will benefit the rights holders as well as some other cool features like sound, customization, group room chats and more. Get Socializing, be safe, get connected, stay connected, and gain more industry friends and fans to DM (Direct Message) via KinerkTube Instant Chatting (IC). Happy Chatting!
Find out more on how to connect and utilize KinerkTube to the fulliest including more information on group chat rooms by visiting our FAQ page.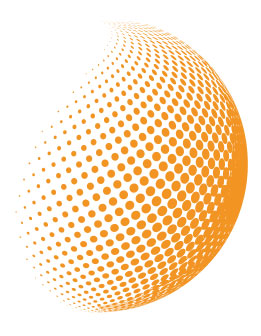 KinerkTube.com "Underground Music Maps" Directory, Reviews, & Social Network